Suntech solar panels may just be a great choice for your energy needs.
Suntech is a Chinese company that was founded in 2001 and has quickly grown by leaps and bounds to become one of the leading solar panel companies in the world.
Suntech is focused on producing solar cells and modules. They leave the development of solar wafers and the installation and accessories to other companies and just work on bringing you a better panel.
How is that working out for them?
Suntech's commitment to providing more efficient solar panels has paid off quite well.
Though Suntech has had some issues with ramping up production of their highly-efficient "Pluto technology", the Pluto solar cells hold great promise. The cells are reaching up to 19.5% solar panel efficiency in mass production.
Suntech is also poised to become an industry leader in thin-film photovoltaic technology which they believe will create a lot of opportunities in building integrated photovoltaics.
(August 2010 Update: Suntech has put an end to their thin film solar panel plans. They stopped manufacturing amorphous silicon thin film panels because traditional crystalline silicon panels were getting too darn cheap. Why make less efficient thin film panels, after all, when crystalline panels are getting just as inexpensive to produce.)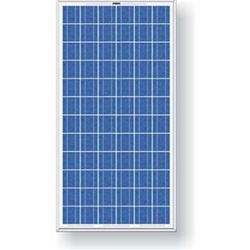 The company also stands behind its products with the Suntech solar panel warranty. This includes a five year guarantee on materials and a twenty five year warranty on power output.
Here are the specs on Suntech solar panels:
Note: If you want to know more about what these stats mean check out solar panel info (it will open in a new window so you can go back and forth).
Now, onto the stats…
Rated Power at STC (Standard Test Conditions)
This will be the "advertised" wattage of the panel you're looking at (e.g. 180 watt or 205 watt).
Rated Power Tolerance (%)
+/-3%
Rated Power Per Sq. Ft. (Watts)
STP160-24/Ab-1 – 11.6
STP165-24/Ab-1 – 12.0
STP170-24/Ab-1 – 12.4
STP175-24/Ab-1 – 12.7
STP180-24/Ab-1 – 13.1
STP160S-24/Ab-1 – 11.6
STP165S-24/Ab-1 – 12.0
STP170S-24/Ab-1 – 12.4
STP175S-24/Ab-1 – 12.7
STP180S-24/Ab-1 – 13.1
STP190-18/Ub-1 – 12.0
STP200-18/Ub-1 – 12.6
STP210-18/Ub-1 – 13.3
STP190S-18/Ub-1 – 12.0
STP200S-18/Ub-1 – 12.6
STP210S-18/Ub-1 – 13.3
Module Efficiency (%)
STP160-24/Ab-1 – 12.5
STP165-24/Ab-1 – 12.9
STP170-24/Ab-1 – 13.3
STP175-24/Ab-1 – 13.7
STP180-24/Ab-1 – 14.1
STP160S-24/Ab-1 – 12.5
STP165S-24/Ab-1 – 12.9
STP170S-24/Ab-1 – 13.3
STP175S-24/Ab-1 – 13.7
STP180S-24/Ab-1 – 14.1
STP190-18/Ub-1 – 12.9
STP200-18/Ub-1 – 13.6
STP210-18/Ub-1 – 14.3
STP190S-18/Ub-1 – 12.9
STP200S-18/Ub-1 – 13.6
STP210S-18/Ub-1 – 14.3
Materials Warranty (Years)
5
Power Warranty (Years)
12 years at 90%
25 years at 80%
Cell Type
STP160-24/Ab-1 – Multicrystalline
STP165-24/Ab-1 – Multicrystalline
STP170-24/Ab-1 – Multicrystalline
STP175-24/Ab-1 – Multicrystalline
STP180-24/Ab-1 – Multicrystalline
STP160S-24/Ab-1 – Monocrystalline
STP165S-24/Ab-1 – Monocrystalline
STP170S-24/Ab-1 – Monocrystalline
STP175S-24/Ab-1 – Monocrystalline
STP180S-24/Ab-1 – Monocrystalline
STP190-18/Ub-1 – Multicrystalline
STP200-18/Ub-1 – Multicrystalline
STP210-18/Ub-1 – Multicrystalline
STP190S-18/Ub-1 – Monocrystalline
STP200S-18/Ub-1 – Monocrystalline
STP210S-18/Ub-1 – Monocrystalline
Maximum Power Temperature Coefficient (% per °C)
STP160-24/Ab-1 – -0.47
STP165-24/Ab-1 – -0.47
STP170-24/Ab-1 – -0.47
STP175-24/Ab-1 – -0.47
STP180-24/Ab-1 – -0.47
STP160S-24/Ab-1 – -0.48
STP165S-24/Ab-1 – -0.48
STP170S-24/Ab-1 – -0.48
STP175S-24/Ab-1 – -0.48
STP180S-24/Ab-1 – -0.48
STP190-18/Ub-1 – -0.47
STP200-18/Ub-1 – -0.47
STP210-18/Ub-1 – -0.47
STP190S-18/Ub-1 – -0.48
STP200S-18/Ub-1 – -0.48
STP210S-18/Ub-1 – -0.48