More people than ever are making solar power a part of their lives.
Solar energy can:
Create electricity
Heat water
Charge your iPhone
Cook food
Light up your garden
And a lot more!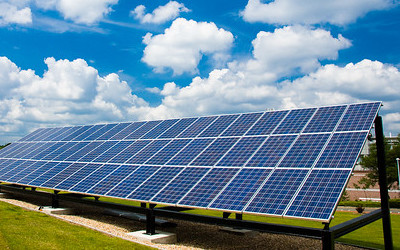 You've probably heard some amazing claims about the power of the sun but wondered how practical solar power really is. Maybe you think that these 'solar dreams' are just wishful thinking or a new way to separate you from your money.
This site has a simple mission: To give you straightforward information on solar energy and what it can do for you. So whether you're thinking of using the sun's power to recharge your iphone on your next camping trip or you want to provide electricity to your off-grid home, this is a great place to start.
Here are a few things this site will cover:
The painless version of how solar panels produce electricity
The pros and cons of different solar panel brands
Whether a solar water heater can save you money
How you can use solar power in your RV
How you can save money by cooking with a solar oven
And a lot more!
Check out our categories below to find the solar power information you need, or take a look at our sitemap to see what the sun can do for you.
If you're still wondering why you should get started with solar energy, here's a top five list that might help you out:
The sun provides a source of sustainable energy
Solar energy is an energy choice you can feel good about
Harnessing the power of the sun makes financial sense (in many cases!)
Solar energy has gained mainstream acceptance
The benefits of solar power will be around as long as the sun is in the sky!
Here's a summary of this website's various sections and the information you can expect to find in each:
This section discusses the history of solar panels and the benefits that these panels offer. It also provides resources on solar panel efficiency, cost, rebates, and more.
Learn about the difference between solar thermal and solar electric panels and how they work. It also looks at some basic facts and where to find the latest news on solar energy.
This section takes a look at the many ways that you can use solar power at home. It includes ideas for introductory purchases as well as information on big ticket solar options.
This section provides a look at the different solar panel sizes available and what each panel is capable of powering. It also includes information on rating systems and what they mean.
Find out what you should look for in a solar installer and take a look at some of the companies available for your solar installation.
Take a look at various "real life" examples of people who have installed solar panels on their home and whether their energy results and financial payback were everything they expected!
This section discusses solar thermal applications like solar hot water heating and solar swimming pool covers. These options often provide the quickest return on your solar investment.
Find out how you can take the power of the sun with you wherever you go. This includes solar power options for RV and boat power, generators, battery chargers, and a lot more.
This section features information on the amazing variety of sun-powered lighting that is available for your home. This includes solar shed and security lights, yard and deck lights, and LED streetlights.
Learn more about the solar panels being offered by various companies and which panels are the best choice for your installation. This information will help you ensure that you are buying high-quality solar panels from a company that stands behind its product.
This section features interviews with various solar experts. Get information from the people who have first-hand experience in harnessing the power of the sun.
Find out more about Solar Power Beginner and what the company is trying to accomplish.