A solar tax credit can make a big difference when you install solar panels.
Before we look at why that is, let's take a quick peek at the amazing opportunity that exists at this time.
Most people are starting to realize that this is an exciting time to be involved in the solar power industry.
A lot of momentum has been building up behind all things "eco" and it has pushed solar energy to the verge of mainstream acceptance.
Much of this momentum has been due to people wanting to live more sustainable lives and leave a smaller footprint on the planet.
A lot of the credit must also go to the newfound affordability that exists in the renewable energy sector.
The reason for this is actually pretty simple:
Since upfront cost has been the main obstacle keeping people from installing a solar system, it makes sense that lower costs would play an important role in causing more people to go solar.
The two main factors that have contributed to the lowering of costs in the solar industry are:
Lower prices due to advances in solar technology and economies of scale.
Increased government incentives to offset the high initial price of solar power systems.
A solar tax credit obviously fits into the second of these factors along with things like solar rebates, solar power grants, and feed-in-tariff programs.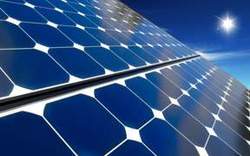 Although you might have to wait until tax time to get your hands on a tax credit, it can represent a huge reduction in the overall cost of your solar power system.
The Energy Star website explains that a tax credit is usually more valuable than a tax deduction since it reduces your tax bill dollar-for-dollar instead of reducing only a percentage of the taxes you owe.
For instance, if you spent $10 000 on a new solar panel array and took advantage of the 30% federal tax credit, you would reduce your taxes owed by $3 000.
Another bonus of the tax credit is that you can take the 30% off the full amount you paid for your solar panel installation. In other words you can include installation costs and you don't have to subtract any state or local incentives you receive before you calculate the 30% tax credit.
Also, there is no lower or upper limit on income for the energy efficient tax credits and solar energy systems are not subject to the $1500 tax credit limit. This limit affects other home improvements like windows & doors, insulation, HVAC, roofs, and non-solar water heaters.
As you can see, the solar tax credit doesn't have a lot of small print. You can actually reduce the total cost of your solar panel installation by 30%.
To make sure you can claim your credit, however, you should remember a couple things.
For one, you'll want to save your receipts and the manufacturer's certification statement for your records. You'll also want to submit Form 5695 with your taxes.
Also, make sure your solar power system is in service by December 31, 2016 which is the current deadline for the credit.
Otherwise, a solar energy tax credit doesn't give you much to worry about, and it can save you a pretty significant amount of money.