Finding great solar power information can sometimes be difficult.
One problem with solar info is that it can often get a little technical. This is really no surprise, considering the electrons and watts involved in solar electricity.
Another issue you may run into are the blatant exaggerations that some people unfortunately make.
This could be the result of a person lacking proper information or maybe it's just someone trying to 'cash in' by making big promises they know they can't keep.
Either way the result is the same: You end up with solar power information that isn't accurate. If you believe this information and the reality falls short, you might even start to think that solar power is some sort of scam.
It would be a shame if a person turned against solar power and all the amazing things it can do just because they were taken in by some bad solar power information.
So, now that we know some of the difficulties that exist in finding timely and accurate solar info, what are we supposed to do to overcome these difficulties?
Well, let's take a look at a way that you can find relevant solar power knowledge that you can trust.
Other than checking out the rest of this website, of course, one of the best ways to learn about solar is to listen to the pros.
Although it won't be possible for any one person to be an expert in every area of solar energy, when you consult multiple solar pros you start to see the bigger picture.
After all, what better way to get solar information than straight from the researchers and top industry professionals who eat, breathe, and sleep solar power (not literally).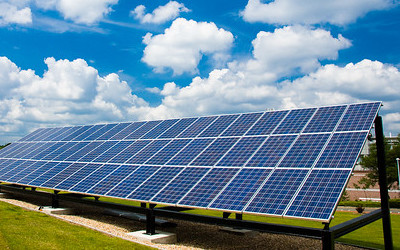 With our solar interviews here on SolarPowerBeginner.com, we're going to bring you people from various segments of the solar industry and let them give you the answers you need.
So let's get started and bask in the glow of the solar power information these people have to offer:

The Future of The Thin Film Solar Panel – with Dr. Joshua Pearce
Solar Power Australia: What Does the Future Hold? – with Stewart Taggart
A Solar Trailer Gives You Portable Power – with Jason Szumlanski
Solar Cooker Coffee – with David Hartkop
Solar Oven Magic – with Louise Meyer
Passive Solar Power – with Stephan Tanner
RV Solar Power – with Deb Holder
IKEA's Solar Future – with Natalia Hahn