Going solar with your outdoor lights is one of the easiest and most affordable ways to bring renewable energy to your home—and who can say no to that?
Solar powered yard lights don't need electrical wiring, which means they'll work anywhere you want to install them. In fact, they're entirely self-contained—on each light, a photovoltaic panel collects light from the sun and converts it to energy, which is then stored in a small battery for nighttime use.
And the best part is that they won't contribute to your electric bill!
Whether you're hoping to save some money, be kinder to the environment, or just give your pathway or yard a little makeover, outdoor solar lights are a thrifty and eye-catching way to do this.
While solar lights used to hold their energy for no more than a few hours, new technology has allowed them to last from dusk until dawn, so now your home will be safer and brighter around-the-clock! Solar lights are durable and will last for many years—even if you leave them out in every season.
In order to optimize use of solar lighting in your yard, remember that these lights function best as accent lights rather than full-scale task lighting. Use solar lights to brighten potentially dangerous walkways, highlight your beautiful landscape, or bring ambiance to an outdoor seating area.
If you're looking for ideas on decorating your yard with solar lights, here are some great options.
Solar Bricks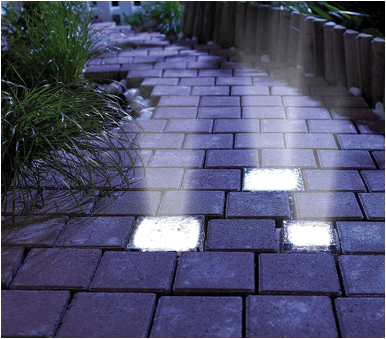 Who needs traditional garden pathway lighting? Forget boring lanterns that line your walkway. Solar bricks meld to the design of your path for a unique, decorative look.
You can choose between cool and warm colors and opt to place them alongside your path or right in the middle of it.
Installing them on stairs or uneven walkways could help safely guide elderly family members and guests to your door.
Whimsical Solar Lanterns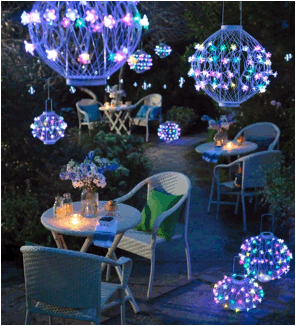 While the whimsical look isn't for everyone, these elaborate solar lanterns are perfect for gardening enthusiasts and daydreamers.
Fill your garden with colorful lanterns or hang white ones from your trees.
These allow you to get creative with even the most efficient and logical lighting concept.
Solar Inflatable Lights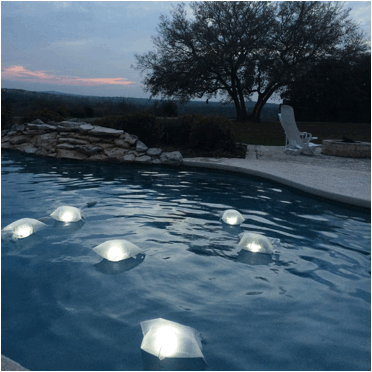 Portable solar lamps are perfect for camping, hiking, and exploring. But they can also be great tools for decorating and lighting up your exterior living space.
These durable, waterproof lights can follow you anywhere you go. While you're entertaining, throw a few in the pool and set another by the drink station.
In a well-lit backyard, your guests will never feel like it's too late to party.
Solar Deck Accent Lights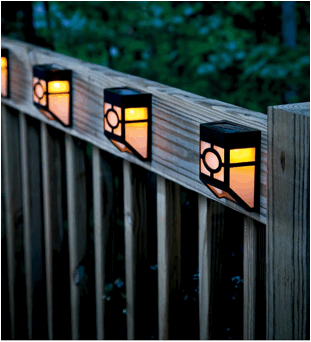 Warm accent lights can bring a certain homey feeling to your exterior space. Details like this make you want to spend more time outdoors.
Use them to line stairways or railings and to bring a beautiful, glowy ambiance to your deck.
Sun Tubes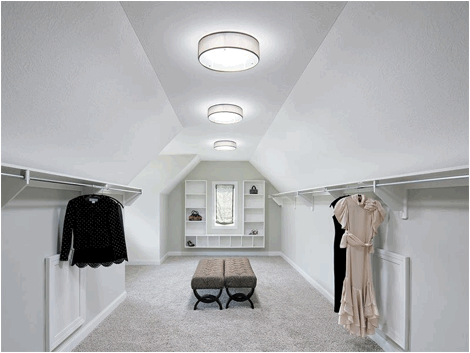 While most solar options for lighting are restricted to the outdoors, there are a few that can help brighten up the inside of your home.
Sun tubes provide light to interior rooms that don't have access to enough daylight. A clear dome at the top collects the sunlight, and then reflective materials inside the tube bring that light down to your room.
A diffuser helps spread the light evenly so you can fill your dark space with beautiful, free sunlight.
In summary, solar lighting is inexpensive, sustainable, and stylish. Improvements in solar technology have made them a perfect option for any homeowner looking to spruce up an outdoor living space—and there are plenty of unique options to choose from.