Mitsubishi solar panels are made by the good folks at Mitsubishi Electric.
Mitsubishi has been developing photovoltaic technology since 1974 and have recently developed a solar cell with the world's highest conversion efficiency rate of 18.6%
How did Mitsubishi make their solar panels so darn efficient?
Well, for one thing they developed "solder-coatingless cells". Hopefully the Mitsubishi marketing department will work on a sexier name, but a "solder-coatingless cell" just means a cell that requires no solder coating. This removes lead from the process (good environmentally), and also allows expanded light reflection (improved efficiency).
Mitsubishi has also:
Developed "fine-grid electrodes" (expanding light-receiving area)
Improved their "back surface field" structure
Used anti-reflective coating so less sunlight is reflected from the module
Used a unique bus bar design (reducing resistance)
Developed a high reflectance back film (increasing reflection power from 80%* to 90%)
Used cerium-free, high transmittance glass
Mitsubishi solar panels also have some features designed to improve reliability such as:
Straight tabs (reducing stress on tab wiring)
Increased distance between bus bar and module frame (so your power isn't reduced when dust builds up on the module corners)
Anodized aluminium frames with clear coating (corrosion-resistant)
Yes, Mitsubishi is producing a sturdy and efficient solar panel. (You may also want to consider purchasing a Mitsubishi solar power inverter to convert the DC power your solar panels produce to the AC power your home runs on. Currently, however, the company is only selling these inverters in Europe).
Another nice thing about Mitsubishi is that, when it comes to solar power, the company really puts its money where its mouth is. Mitsubishi doesn't just build solar panels, the company actually uses them.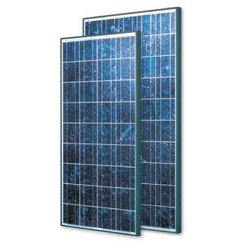 The United Kingdom head office of Mitsubishi Motors recently added a 50 kiloWatt installation to its rooftop. Not surprisingly, Mitsubishi solar panels were chosen for the installation. The 196 Mitsubishi MLT255 modules will produce over 40,000 kiloWatt hours of electricity per year.
Here are the specs on Mitsubishi's different models: Note: If you want to know more about what these stats mean check out solar panel info (it will open in a new window so you can go back and forth).
Now, onto the stats…
Rated Power at STC (Standard Test Conditions)
This will be the "advertised" wattage of the panel you're looking at (e.g. 180 watt or 205 watt).
Rated Power Tolerance (%)
PV-UE115MF5N – +10/-5%
PV-UE120MF5N – +10/-5%
PV-UE125MF5N – +10/-5%
PV-UE130MF5N – +10/-5%
PV-UD175MF5 – +/-3%
PV-UD180MF5 – +/-3%
PV-UD185MF5 – +/-3%
PV-UD190MF5 – +/-3%
Rated Power Per Sq. Ft. (Watts)
PV-UE115MF5N – 10.6
PV-UE120MF5N – 11.1
PV-UE125MF5N – 11.5
PV-UE130MF5N – 12.0
PV-UD175MF5 – 11.8
PV-UD180MF5 – 12.1
PV-UD185MF5 – 12.4
PV-UD190MF5 – 12.8
Module Efficiency (%)
PV-UE115MF5N – 11.4
PV-UE120MF5N – 11.9
PV-UE125MF5N – 12.4
PV-UE130MF5N – 12.9
PV-UD175MF5 – 12.7
PV-UD180MF5 – 13.0
PV-UD185MF5 – 13.4
PV-UD190MF5 – 13.7
Materials Warranty (Years)
1
Power Warranty (Years)
10 years at 90%
25 years at 80%
Cell Type
Multicrystalline
Maximum Power Temperature Coefficient (% per °C)
-0.45