Perhaps Chinese solar panels are a victim of the "made in China" curse.
This is the curse that causes people to equate Chinese goods with low quality goods.
People know that buying Chinese products will save them a few bucks, but they also feel that those products won't last long due to inferior parts and shoddy workmanship.
Is this perception true?
Let's take solar panels from China as an example and see if they are worth our hard earned dollars.
The first thing we need to understand is that there is a very wide range of quality and price with respect to solar panels from China. We'll take a look at the good and the not-so-good.
The other thing to remember is that manufacturing the cheapest solar panels has political implications that have created tensions between the US, Europe, and China. We'll take a mercifully brief look at these political machinations as well.
According to the New York Times, China now has the manufacturing capacity to produce over half of the world's solar panels. The sheer size of the Chinese solar industry means that we need to break things down if we're going to get any meaningful results.
Let's split the Chinese solar companies into two groups:
1."The Big Three"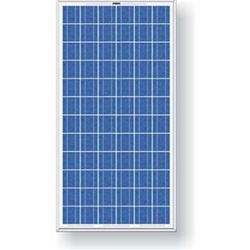 2. "The Others"
Suntech is no less than the largest solar manufacturer in the world. When you buy Suntech solar panels, therefore, you will also be purchasing the peace of mind that comes with a 25 year warranty backed by the biggest player in the industry.
Note: The 25 year warranty guarantees power output, but Suntech has also extended their limited product warranty from five to ten years.
Suntech also offers a high efficiency version of their solar panels known as Pluto panels.
Yingli Solar is another giant Chinese solar company. According to Businessweek, Yingli is the world's sixth largest producer of solar cells and solar panels.
This means that Yingli is also a vertically integrated solar company (The company not only manufactures solar panels but also produces the raw polysilicon and the solar cells used in the modules).
Yingli stands behind their products with the same ten and twenty five year warranties that Suntech offers.
Yingli has also come out with a high end panel called the Panda Module. This panel is a high efficiency monocrystalline offering.
Trina Solar is another big, vertically integrated Chinese solar company. Trina also offers the same 10 year product warranty and 25 year power warranty we saw with the other big players.
Trina has also announced a premium line of high efficiency solar panels based on their so-called "Honey" technology.
All three of these companies have been around for over a decade and have established themselves as major players in a very competitive market. In other words: They're a pretty safe bet when you're looking to spend some dollars on solar power.
Also, with the "Pluto", "Panda", and "Honey" panels from these companies, you can get premium Chinese solar panels without having to worry about "premium Chinese" being an oxymoron.
So we've looked at the good, now what about the not-so-good?
Trying to name different companies that are producing low quality Chinese solar panels won't help much since those companies could close their doors tomorrow with others taking their place.
Instead you should remember to follow these basic rules when considering purchasing solar panels (or anything else):
Find out how long the company has been around
Talk to others who have purchased the company's products
Look for a warranty (and try to make sure the company will be around to answer to it)
This general advice holds true because buying solar panels from China is really the same as buying them from anywhere else.
There are reputable companies producing high quality goods and there are fly-by-night companies that might be out of business long before their warranties expire.
We'll look at why Chinese solar panels are cheaper and the political issues this raises in Part Two.