BP solar panels are a great product but unfortunately they are a thing of the past.
On December 21, 2011 BP announced that the company would be winding down its solar operations.
Here's a little background on the company:
In case you didn't know, BP stands for British Petroleum. Yes this is a giant oil company that established itself as a major player in the solar panel market by purchasing Lucas Energy Systems in 1981.
BP achieved a 20 percent world market share of solar panels in 2004 by designing, manufacturing and marketing solar electric systems in the residential, business and government markets.
BP solar panels were available in a wide range of sizes from 5 to 200 watts. The company's panels also featured an anti-reflective coating that reduced the quantity of light reflected away from the module.
If things were going so well for this large, well-financed company, why the decision to shut down its operations after decades in the solar business?
One of the main reasons was the increase in competition from cheaper Chinese solar panels. Also, a sharp drop in solar panel prices made it difficult for companies like BP Solar to stay profitable.
BP Solar got out of manufacturing in 2008 and in July of 2011 the company announced that it would concentrate on large solar farm projects and get out of the residential and commercial rooftop game.
Alas, these measures did not return the company to profitability and thus the announcement of December 21, 2011 that BP's solar operations had come to an end.
The closing of a major solar firm is undoubtedly bad news, but the story does have a couple of bright spots. First of all, low solar panel prices were part of the reason that BP Solar was no longer profitable. Cheaper solar panels might be bad news for the companies trying to sell them, but it's good news for consumers who are looking for a more affordable solar installation. Secondly, BP solar panels might be history, but the company is not giving up on renewable energy all together. BP will continue to invest in biofuels and wind energy.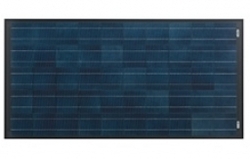 Also, don't get too nervous if you have BP panels installed on your roof. The company will continue to honor all valid warranty claims (contact your installer for information).
Now, just in case you have the opportunity to buy some older BP product, let's take a look at the specs for BP solar panels:
Note: If you want to know more about what these stats mean check out solar panel info (it will open in a new window so you can go back and forth).
Now, onto the stats…
Rated Power at STC
(Standard Test Conditions)
This will be the "advertised" wattage of the panel you're looking at (e.g. 180 watt or 205 watt).
Rated Power Tolerance (%)
BP3115J – +/-3%
BP3125J – +/-3%
SX3140J – +/-9%
SX3165B – +/-9%
SX3170I – +/-9%
BP170I – +/-5%
BP170B – +/-5%
SX3175B – +/-9%
BP175B – +/-5%
BP175I – +/-5%
BP180B,I – +/-5%
BP4175B – +/-5%
BP4175I – +/-5%
BP4180B – +/-5%
BP4180I – +/-5%
SX3190N,B – +/-9%
SX3195N,B – +/-9%
SX3200B,W – +/-9%
BP3200B,W – +/-5%
BP3195B,W – +/-5%
BP3230N – +/-3%
Rated Power Per Sq. Ft. (Watts)
BP3115J – 10.5
BP3125J – 11.4
SX3140J – 12.8
SX3165B – 12.2
SX3170I – 12.4
BP170I – 12.4
BP170B – 12.6
SX3175B – 12.9
BP175B – 12.9
BP175I – 12.8
BP180B,I – 13.8
BP4175B – 12.9
BP4175I – 12.8
BP4180B – 13.3
BP4180I – 13.1
SX3190N,B – 12.6
SX3195N,B – 12.9
SX3200B,W – 13.2
BP3200B,W – 13.2
BP3195B,W – 13.2
BP3230N – 12.8
BP3115J – 11.3
BP3125J – 12.3
SX3140J – 13.8
SX3165B – 13.1
SX3170I – 13.1
BP170I – 13.1
BP170B – 13.5
SX3175B – 13.9
BP175B – 13.9
BP175I – 13.9
BP180B,I -14.4
BP4175B – 13.9
BP4175I – 13.9
BP4180B – 14.3
BP4180I – 14.3
SX3190N,B – 13.5
SX3195N,B – 13.9
SX3200B,W – 14.2
BP3200B,W – 14.2
BP3195B,W – 14.2
BP3230N – 13.8
Materials Warranty (Years)
5
12 years at 90%
25 years at 80%
BP3115J – multicrystalline
BP3125J – multicrystalline
SX3140J – multicrystalline
SX3165B – multicrystalline
SX3170I – multicrystalline
BP170I – multicrystalline
BP170B – multicrystalline
SX3175B – multicrystalline
BP175B – multicrystalline
BP175I – multicrystalline
BP180B,I – multicrystalline
BP4175B – monocrystalline
BP4175I – monocrystalline
BP4180B – monocrystalline
BP4180I – monocrystalline
SX3190N,B – multicrystalline
SX3195N,B – multicrystalline
SX3200B,W – multicrystalline
BP3200B,W – multicrystalline
BP3195B,W – multicrystalline
BP3230N – multicrystalline
Maximum Power Temperature Coefficient (% per °C)
-0.47